When you want to make a few changes to the way your home looks, a renovation is a great way to do so. For instance, repainting the walls to change up the color scheme or installing new fixtures can give you a lot of bang for your buck. However, if you want a more extensive change, bringing in a plastering service might be the better option.
If you're considering your options, there are a few things to be aware of, including the difference between plastering and skimming. Having this information will give you insight into which is right for your situation.
This article will delve into how the two are similar and what sets them apart so you can make an educated decision about which is best for you (or whether you need both).
What Is Plastering?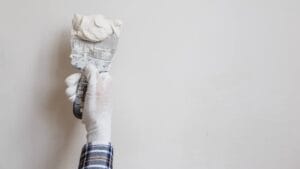 Rather than referring to a specific process, plastering is used to talk about an entire trade. When plastering is done, it can use a variety of techniques depending on the situation and desired result. Plastering can make use of several materials, but three are more common than others: gypsum, lime, and cement.
Gypsum plastering – This material is made up of water and sulfate. What makes it unique from the other types of plaster is that it is the most resistant to issues like cracks and shrinkage.
Lime plastering – One of the more traditional plastering methods uses a mixture of water and lime. It is capable of letting moisture escape. Since moisture can have a huge impact on the structural integrity of a home, this form of plastering will ensure it lasts longer and remains protected.
Cement plastering – Made up largely of cement, as you may expect from the name, this type of plaster is very common for walls when masonry work has already been completed. After being mixed and applied appropriately, it provides a robust finish to the wall.
What About Skimming?
We explained what plastering is, so what makes skimming different? Skimming is one of many methods of plastering. It involves adding a coating layer to a plastered wall. In most cases, skimming is used as a way to create an additional level of smoothness on plaster and concrete walls.
Skimming is one of the most challenging forms of plastering.
It requires the help of an experienced plasterer who is highly adept at finishes since that's what skimming focuses on. The result is that you get a seamless and smooth wall that can be decorated and adorned.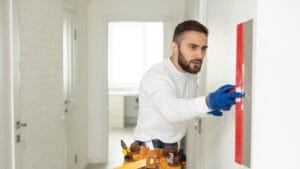 Once the wall has a rough cement surface, skimming can begin. Many steps will help provide you with the smoothness you desire, but the quality of the finish will depend on the skill level of the plasterer. The final thin coat of skim creates the appearance of smoothness.
Depending on how you see things, skimming could be considered the last step in plastering. Or it could be distinguished as something that happens after. Both plastering and skimming are done to ensure a wall is strong and durable with a surface that lets you decorate it. Skimming can be done on walls in new buildings, while plastering can be done on any structure with no limits on age.
Does Skimming Always Need To Be Done?
It depends. If you have a plaster wall that looks great – without major chips or cracks and already smooth – you may not need to go through the skimming process. If you have chosen to attach plasterboard or have drylined the wall, you can finish with a skim plaster or paint and decorate it as it stands. However, most people do lean toward skimming, since it provides a better finish and even improves the soundproofing in a space.
Final Thoughts
Plastering is composed of many processes and skimming is the last of those. This is what largely distinguishes the two things. Hopefully, this has given you a better idea of what skimming and plastering are, which will come in handy with any home renovations you plan. When you choose the right strategies and work with someone knowledgeable, you're sure to get the outcome you desire on your next home project.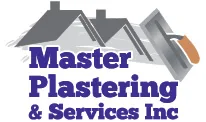 Understanding the difference between plastering and skimming is essential when it comes to achieving the desired finish for your walls.
At Master Plastering & Services Inc., we are experts in both plastering and skimming techniques.
Whether you need a full plastering service or just a skimming job, our skilled team has the knowledge and experience to deliver exceptional results.
Contact us today to learn more about the difference between plastering and skimming and how we can transform your walls.