When you are considering remodeling or adding some unique detail to your home, it's common to consider doing much of the work yourself.
While DIY can be a great way to save some money in your home ownership journey, and can help you learn new skills, there are some jobs – even small jobs – that should be done by professionals.
Plaster is a great way to add tons of value to your home, but if you only have a small spot that needs a plaster update, you may think it's not worth the time to hire the job out.
Small jobs are very important to us, however, because they allow us the chance to help any homeowner improve the value of their property with high quality application and customization.
We will never tell you that a job is too small for us to take on. Here are some reasons why we believe that professional plastering is the best choice for new construction, remodels, or even just small touch ups.
Little Details Matter for Home Value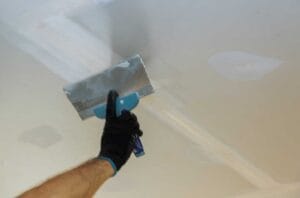 If you are trying to increase home value by updating the rooms that get all the attention, such as the kitchen, it can be difficult to stretch your budget beyond updated appliances and more modern lighting fixtures.
But the fact is that in these spaces, the little details of the crown molding, cabinetry trim, and other unique architectural details really do matter.
They can add a feeling of elegance and "being finished" like no other detail can.
If you have a unique space that won't work with traditional pre-made elements, plaster can be used to custom-make the little details.
Plaster is often used to create things like detailing around a fireplace, for example. These are things that a professional would have the experience to create, even in a space that has previously baffled when it comes to décor or detailing.
Plastering Is an Art
Because of the ability of plaster to be customized into any shape, size, color, and style, plastering is not the same as just applying a sheet of drywall.
It is truly an art, with aesthetic choices being made at every step of the way to enhance the overall appearance of the final product.
This is why hiring a pro, even for a small job, is a great idea!
We have years of experience in working with decorative plaster to create one-of-a-kind finishes and details that less-experienced DIY-ers may not be able to accomplish.
It takes more than just a video tutorial on how to install plaster to truly utilize the full potential of this material.
When it comes to small jobs, this is even more important, because working with plaster in oddly-shaped or small nooks can be more difficult if you don't have experience.
Our team of highly-skilled craftsmen can turn just about any idea into a reality with plaster, from the design process, all the way to expert installation.
Efficient Work Saves You Money
You may think that hiring a professional for a small job is silly because of the cost – but the fact is that sometimes, these smaller jobs are more cost effective for you when you do hire them out.
For smaller jobs, we are able to get in, do the job right, and get out.
Our experience allows us to work very efficiently, and that means that the job doesn't take much time at all.
If you were to try to DIY the job, you may need to spend time learning how to plaster, buying tools and materials, fixing mistakes, and more.
By paying for a professional to get the job done quickly, and to do it right the first time, you'll save time and money in many cases.
You also won't have to waste your time on cleanup and finishing later.
Plaster is a very clean material that doesn't create dust when used, the way drywall does, and we do all the final finishing touches for you to ensure your happiness.
Don't Sacrifice Quality with DIY Fixes
Finally, one of the biggest reasons to call us for a professional plaster installation is to ensure that you are getting the best quality.
Plaster is an extremely durable, hardy material that is fantastic for reducing your maintenance needs.
It is much tougher than drywall, in many ways.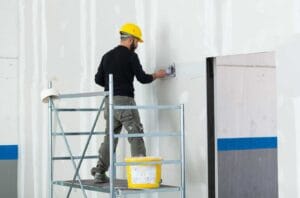 It is made to last for centuries, and can withstand weather when used in outdoor applications.
It is also more fire-resistant than drywall, and much harder to damage. But if applied incorrectly, it can form stress cracks over time.
That is one of the best reasons to hire a pro, even for small jobs.
You'll ensure that you are going to have expertly applied plaster that looks great for generations, and you benefit from all the excellent features that plaster has to offer.
Whether you are building a new home and want to add some unique details, or you are remodeling or fixing a problem area, and want to avoid having to redo the work in the future, don't let the size of the job stop you from getting quality craftsmanship.
Give Us a Call Today!
We can render any idea into a beautiful ornamental detail for more than just a home.
If you own a luxury business, a creative office, or any other building, we can assist in you designing, building, and installing every detail that you want for your space.
We never turn down any job for being too small, and are happy to help you turn your dream of charming and unique details into reality.
We've been working with builders and architects for years, and are accomplished at keeping the little details in mind while we work efficiently on any size job.
If you want to learn more about what we do, or you want to see how easily we can turn a small fix into a feature that makes a big impact, call us at 857.251.5496.