If you are trying to sell a home, or just keeping long-term resale value in mind, a remodel is often one of the first things on your to-do list.
Many homes can increase in value significantly with just a few updates and changes. Or, you may be looking at a complete makeover, with significant changes to really increase the value of your home in a big way.
In either case, plaster is a fantastic choice for creating unique structural details, repairing or adding new walls, and more. Here's how plaster can add value to your property.
Add Details to Architectural Features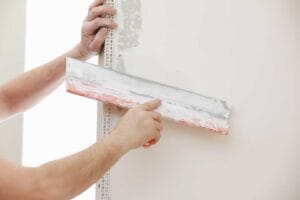 If all you need is a bit of style and charm to make your home stand out from others on the market, plaster is a great way to add those little details that make all the difference.
For example, plaster is perfect for adding detail to a fireplace, crown molding, or decorative vents.
Anywhere you could add a bit of detailing for custom-designed style, plaster can usually be a great answer. It can be molded into any design or shape you need, and professionals with decades of experience in plaster are artists when they craft these unique details.
Increase Historic Authenticity
If you own a historic home, improving its authenticity is one way to add serious value to the home.
Chances are that if the house has been through multiple owners, it has been updated at least once over the years.
By using materials that were used during the home's original construction, such as real hard wood flooring instead of carpet, plaster instead of drywall, and so on, you can attract buyers who want the charm of a historically accurate home.
Increase the Home's Durability
Plaster is a highly durable material that is meant to last for centuries. When properly installed, it is fire resistant and withstands wear and tear for generations.
Drywall, on the other hand, is meant to last for a few decades, and tends to be very easy to damage.
One swing of a hammer that is just a little too hard, and the drywall can easily get a new hole.
Plaster dries to a very hard finish that is difficult to damage. This makes the home more durable and reduces how much maintenance homeowners must do – which always increases the value.
Soundproof Your Space
One way to increase the value of a home is to make it more multifunctional.
Is there an extra room that could be an office? Why not soundproof it so that it could also be a home theater or recording studio?
By offering buyers these unique options, it makes the home much more attractive.
Plaster is a very dense, solid material that soaks up sound better than drywall, so it offers more soundproofing.
It has also become a favorite of musicians, who say that playing in a room that is plastered creates a richer sound, than playing in a room with drywall. The acoustics of this material offer even more versatility for a room.
Modernize the Aesthetic Style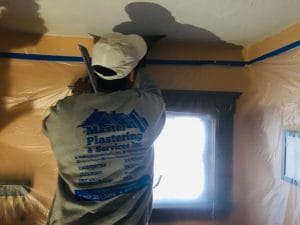 Let's say that you have a home that isn't really "historic", but also hasn't been fully brought into this century. Rather than trying to force it to be authentic, one option you have is to modernize.
Plaster is a versatile material that allows you to do many things with the details. In addition to working well for historic homes, it can also be used to create contemporary details and modern styles in a space.
You can achieve a perfectly smooth, sleek finish without the mess of sanding and cutting, like you would have with drywall.
This versatility makes plaster application a great option for adding value to a home that falls somewhere in the grey area of antique and modern styles.
Enhance the Curb Appeal
Finally, plaster can also be used outside. This very durable material is also hardy against all weather types, and works well for outside walls.
It is often mistaken for stucco due to the way the finish can be painted, but it is in fact the same plaster that is used indoors.
That means that you can create the same versatile architectural detailing outdoors, which is a great way to enhance the curb appeal of a house.
First impressions are a huge boost for a home's value, so this is another big plus for using plaster during a home remodel.
We'll Help You Add Value to Any Property – No Job is Too Small!
Those are just some of the ways that plaster can be used to add value to a home. Another way is in the very tiny details that add up in the long run.
Fixing those problem areas that have been plaguing a house, such as the improperly-installed drywall under the stairs from a DIY project, or the crumbling drywall in the neglected attic room, can also have an impact on the overall value of a home.
Plaster is great for these smaller projects, because it isn't applied like drywall.
Rather than having to cut a big piece of material to shape, which results in a lot of measuring and seams to get the shape just right in a small, unique space, plaster is applied wet and allowed to harden.
This means that plaster can be applied to the exact shape and size of any wall or area, without the mess of cutting and sanding to the right size and shape.
Even if you think a project is too small to devote your time to, don't discount how a quick plaster fix can help.
We never turn down small jobs because we know just how easy it is to add to the value of a home with these little details.
Our years of experience working with plaster have taught us that often, the little jobs are the most significant.
To find out more about how plaster can help add value to your home, call us at 857.251.5496.